Nearly everyone starts off the New Year with goals for a fresh start or a new change. And at 365 Equipment & Supply, we're no different. We wanted to update our website in 2021, and we are happy to announce that we have achieved our goal and it is time for its introduction!
There are several reasons why we felt it was time to update our site. While our old website served us well for a time, we wanted to offer our customers a better online experience. As part of our business's mission, we strive to deliver an exceptional customer experience through our services, products, and support. So to us, upgrading our website was the logical next step. We know that with today's technology and online accessibility, customers expect a lot from a company's website. And we weren't about to let our customers down.
Our new website showcases several upgrades that we felt would be valuable to our customers. Below is an overview of some of these key additions.
Streamlined Product Filter
Find your supplies and equipment faster and easier with our streamlined product filter feature. Now you can find and filter products using the search box at the top of the page or by selecting from multiple tiers of categories. You can even sort your results to better suit your needs.
We know that not everyone comes to our site knowing exactly what they need to perform the job they have lined up. We also know that some contractors have a specific item they are looking for that our website might not include. That is why we've added a request a quote feature. Now our customers can fill out a simple online form if they either didn't find what they were looking for on our site or they need some expert guidance on the right equipment or supplies for the job. Once we receive the submitted form on our end, a 365 employee will reach out to you to provide the answers you need.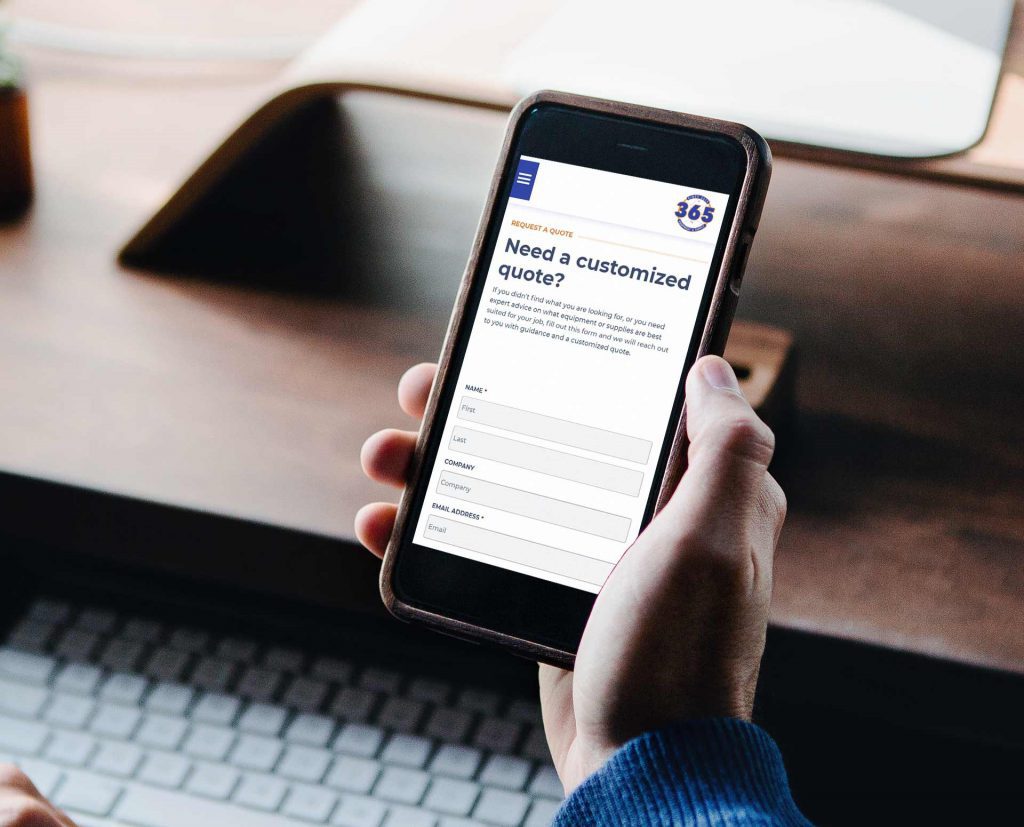 This new site is chock full of helpful resources. You will find brochures, downloadable line cards, tips on the benefits of renting equipment, and even this blog, which we will be updating on the regular with even more helpful information.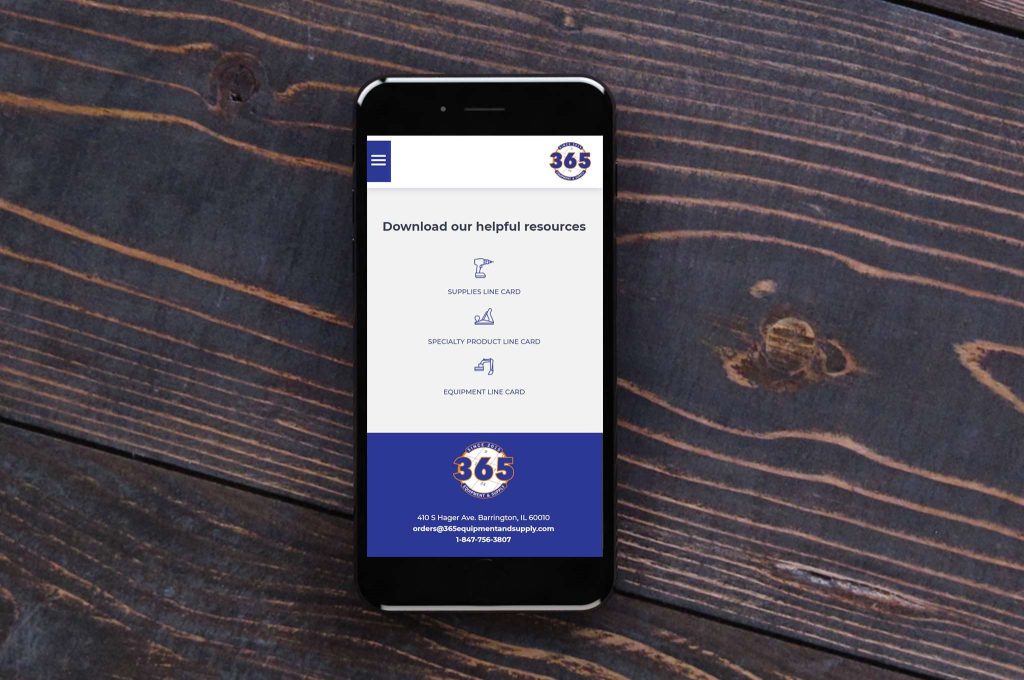 You can now find information on the specialty products that we offer at 365 Equipment & Supply. Browse our variety of specialty product partners and download our line card for more details.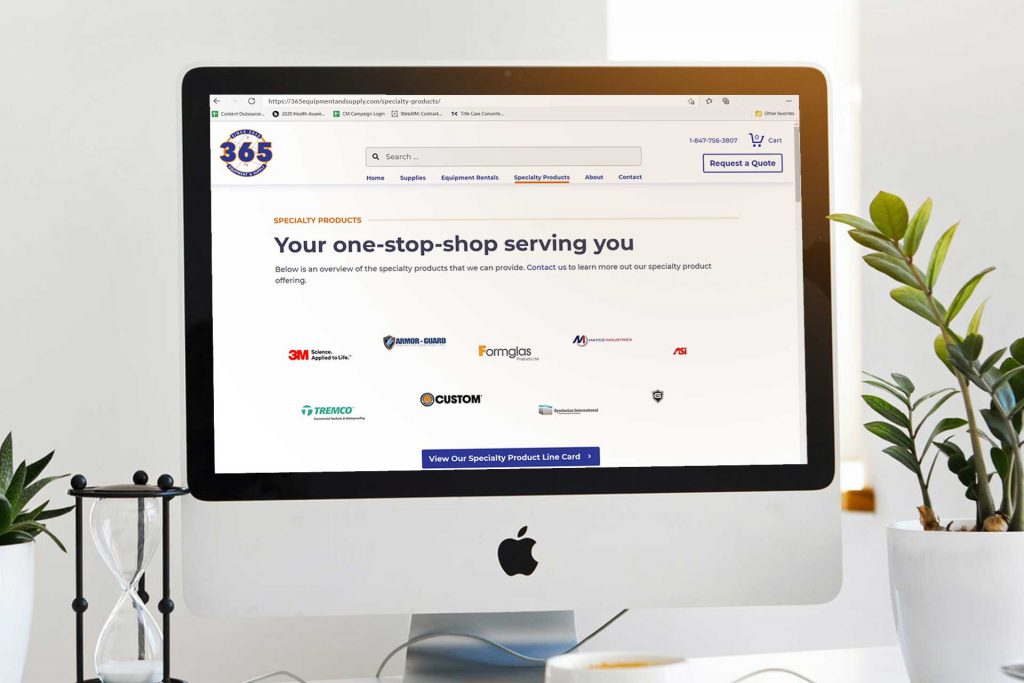 Explore Our New Website Yourself
As excited as we are to roll out our new site, we hope our customers are even more excited to see it. Explore it yourself to find all the new features. We would love to get your opinions on it too. If you love something you see or think there's still some room for improvement, share it with us. Afterall, knowing exactly what our customers want is how we are able to deliver that top-notch customer service that we take pride in at 365.