Your premier equipment rental and building products provider
365 Equipment & Supply is the ultimate source for all of your construction related needs, from small tools like drill bits and saws, to heavy equipment like earthmovers and tower cranes. Whether you're looking to rent or to buy, we can secure the equipment and supplies you need to get your job done safely and efficiently.
Pro-grade equipment and supplies on demand
365 Equipment & Supply provides consumable products to both general contractors and subcontractors throughout the Midwest.
To meet the diverse needs of our customers, we sell and rent out a wide selection of supplies and equipment. If we don't have what you are looking for, we will get it for you at a great price and on time.
And remember - our name is our promise. We make everything available for delivery on demand.
Safety
At home, at work and in between – the safety of everyone is our first priority. Be present.
Integrity
We fulfill our commitments and build hope for tomorrow by intentionally making choices that reflect our character today. No exceptions.
Stewardship
We take the long view; serving as trustworthy stewards looking out for the best interests of our people, our customers and the shared resources with which we are entrusted.
Diversity
Our differences make us stronger. By seeking diverse perspectives and embracing our differences, we better serve our purpose, and we all share in success.
Partnership
We are a transparent, listening organization that creates a culture full of opportunity for our people and our partners, while supporting our clients' ambitions.
Leadership
By learning and acting on new ideas, we lead by example and take meaningful risks that drive our people, our technology and our industry forward.
Enjoy Life
We spend 90 percent of our time indoors and more than a third of our lives at work. We take the time to laugh, to enjoy the journey – and stay mindful of the quality of life we enable.
Our customers
Our core values help us to best serve our customers. It's our customers that are the reason we exist in the first place. We have no purpose if our customers have no work, and therefore, your success is our success. To keep our customers succeeding at what they do best, we will never fail in our promise to offer the safest, highest-quality supplies and equipment.
Over the years, our customers' needs have evolved, and we've adapted and evolved right along with them. This integral relationship has allowed us to build long-lasting connections with our customers, who appreciate the value that we bring.
At 365, we will continue to work tirelessly to enhance this connection, never becoming complacent with what we can provide our customers. This is a company-wide pledge that is engrained into every one of us to help us achieve success. If our customers aren't in every way satisfied with the products and solutions that we provide, we simply aren't doing our job right.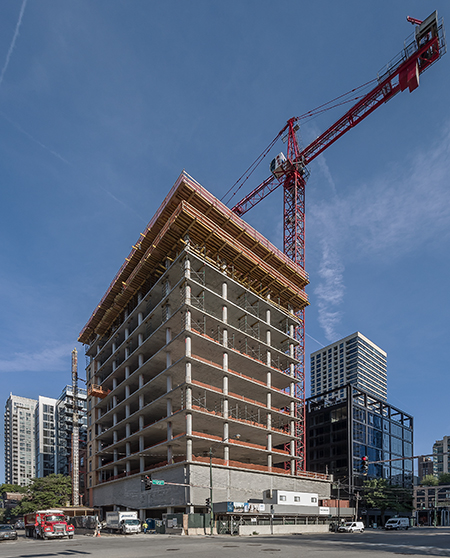 Our commitment
At 365 Equipment & Supply, we're committed to providing our customers with a flawless process. From your initial contact with us to the final sale or return of your rental equipment, we strive to create a world class customer experience.
To achieve this, we focus on maintaining the following standards at 365:
To bring unmatched value to our customers
To differentiate ourselves from our competitors
To dominate the competition in all markets with our offerings and customer service
To promote 365 as a valuable partner, not just a product or service provider